All Post
Featured -
2 min read time
Why Stocks Traders Should Choose Cera App
By Cera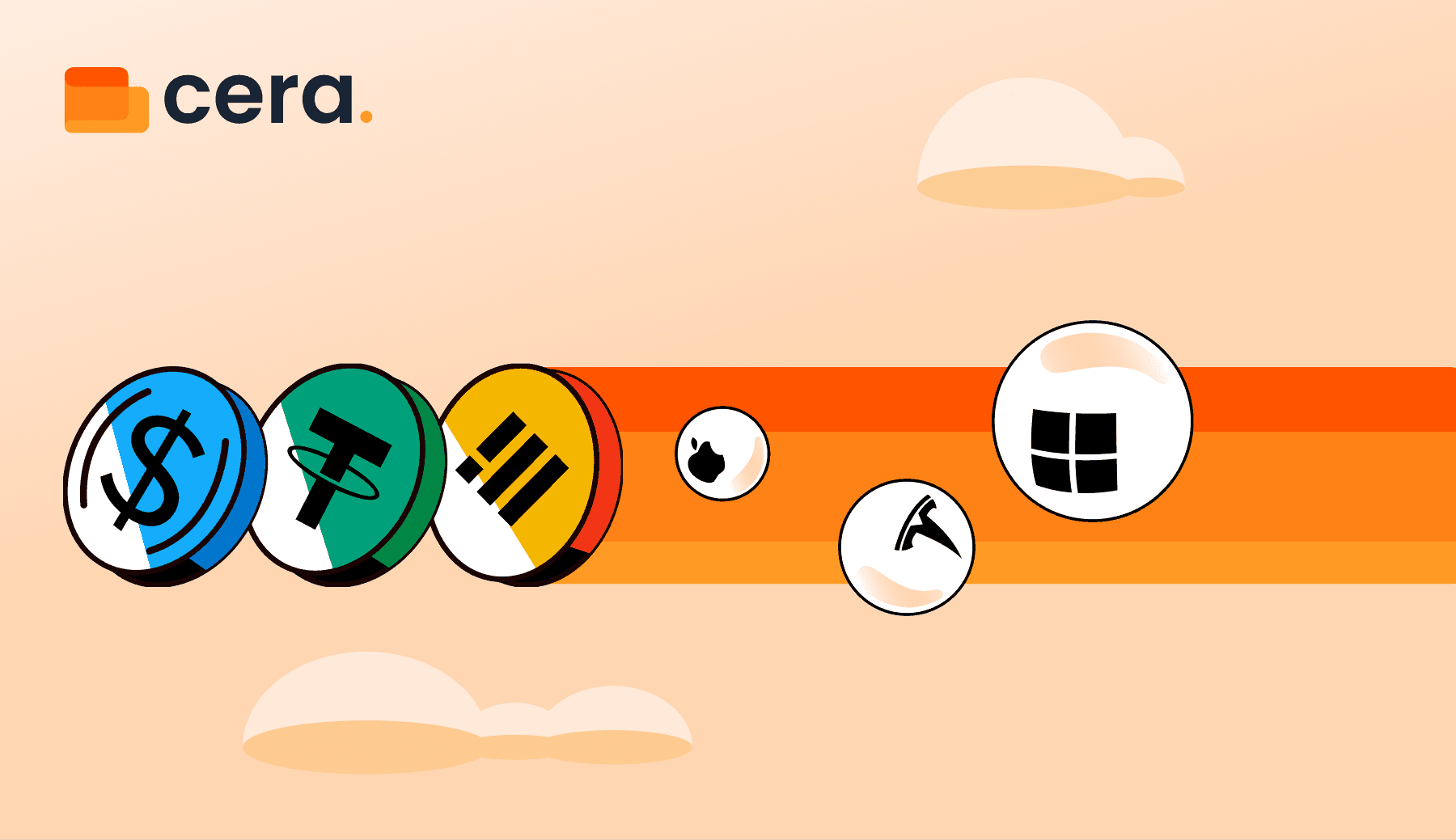 In today's fast-moving world, staying up-to-date with the latest trends in the stock market is more crucial than ever before. As technology continues to advance, trading has become more accessible to the wider public, and one such technology that has revolutionized the trading experience is the Cera app.
This revolutionary app offers a plethora of features that provide traders with a hassle-free and reliable trading experience. Let's take a closer look at some of these features:
1. Trade US Stocks Using Stablecoins
Cera app allows traders to trade US stocks using stablecoins, such as USDT, USDC, and BUSD from anywhere in the world. This feature provides a seamless trading experience as traders can avoid complicated account setup and trips to the banks. Stablecoins are pegged to the US dollar, which means that traders can trade with a currency that is not subject to fluctuations in value. This provides stability and security to traders, which is essential in the volatile crypto currency market, particularly for web 3 traders. Furthermore, traders can benefit from the low deposit/withdrawal fees associated with using stablecoins, which can help to maximize profits.
2. Fractional Shares with Minimum Investment from $2
The Cera app offers fractional shares, which means that traders can buy a portion of a share instead of purchasing the entire share. This feature allows traders to invest in high-priced stocks with a minimum investment of $2. Fractional shares provide flexibility and affordability to traders, which is crucial for those who are just starting in the stock market. Additionally, fractional shares allow traders to diversify their portfolio, which can help to mitigate risks associated with investing in a single stock.
3. Access to the US Stock Market
The Cera app provides access to the US stock market, which is the largest and most liquid stock market in the world. Traders can invest in a wide range of stocks, including tech giants, energy companies, and healthcare providers. The US stock market is known for its stability and growth potential, making it an attractive option for traders.
4. Top-Tier Partners
Cera app is backed by Y Combinator, one of the most respected startup incubators in the world. This partnership provides credibility and trust to the Cera app, which is essential for traders. Moreover, user funds are secured by Fireblocks, a leading digital asset security platform that provides cutting-edge security solutions to protect user funds. With these top-tier partners, traders can rest assured that their investments are secure and their trading experience is reliable.
In conclusion, the Cera app provides a unique and innovative trading experience for stocks traders. With features such as stablecoins, fractional shares, access to the US stock market, and top-tier partners, the Cera app is a reliable and trustworthy platform for traders. By using the Cera app, traders can benefit from a hassle-free trading experience that is secure, affordable, and innovative.