All Post
Featured -
2 min read time
A Guide on How To Cera
By Cera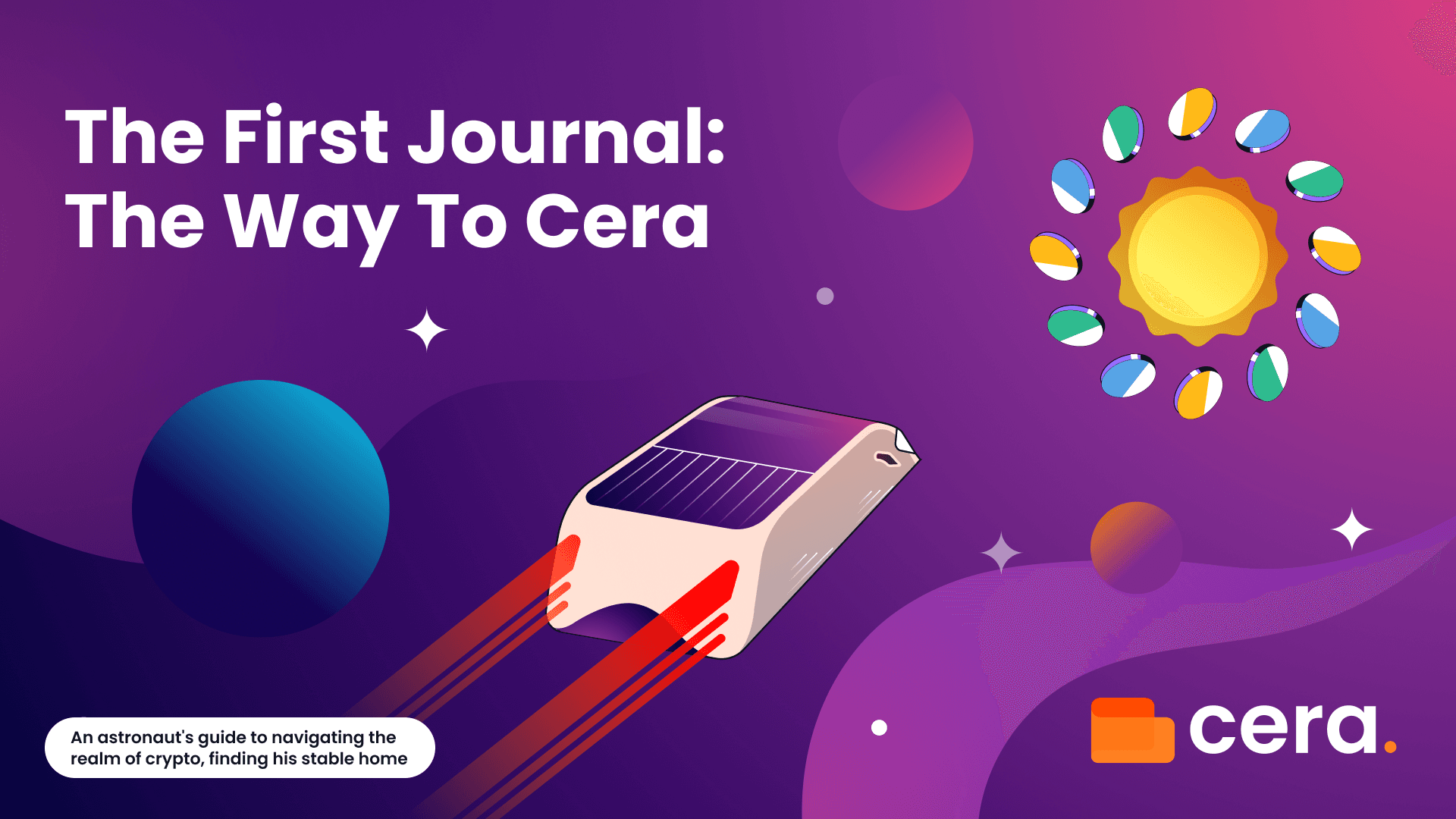 Let Cera be your trusty one-stop for investing in US stock with stablecoin and with confidence. Hop on this journal and start experiencing a trading experience.
We deeply understand the hesitance of trading: the constant wonder if whether you will plummet or soar. These hinders not only come from you but also the gated system of US stocks with complicated US investment securities regulations, a maze of scams, and the fluctuation of a big market.
At Cera, we want to make a change. We are the one-of-a-kind stablecoin trading platform that helps you get through these hectic steps in one use. And above anything, transparency and trust will be the biggest exchange from our platform.
Deposit, Buy, and Trade all in a few steps because complicated processes and long wait times are over. With Cera's intuitive interface, users are in total control, directly managing and mapping their own investing journey.
Cera's deposit features allows you to instant fund your stablecoin's Cera balance from any digital wallet through a unique one-time address. Your stablecoin will be safe in the app as your fund will be managed under Fireblock – the #1 digital custody security in the market.
We are all data-driven people on Cera. With our watchlist and portfolio, Cera will crunch out the numbers while you execute the big idea.
Our trade feature lets you tap into an infinite number of stock tickets. Nothing is stoping you to go wild with the options
Things also get a bit easier when Cera also allows you to trade with fractional shares, giving you the flexibility to diversify your portfolios with stocks of your favorite companies. So why limit yourself to just a few when you can invest in many more?
We firmly believe that everyone should have easy access to purchasing stock. And we could not be more proud of our users to extend our warm welcome to other potential users. With each invitation sent with an eligible deposit is a reward of up to $50. Limitation apply.
You can be a trader everywhere on the go with Cera.