All Post
Featured -
2 min read time
Cera: Platform for Trading US Stocks with Stablecoins
By Cera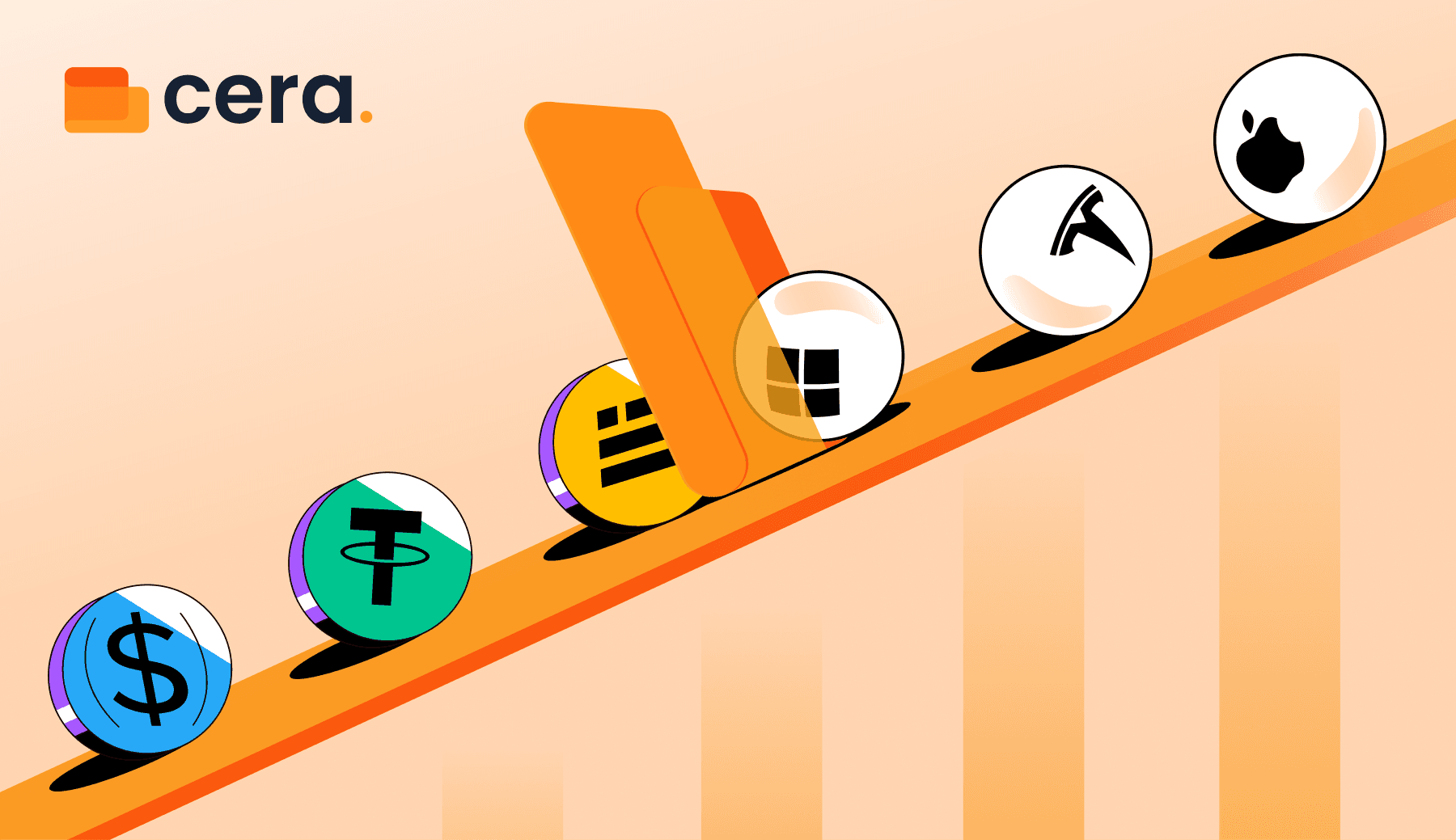 Cera is a groundbreaking platform that makes trading US stocks using stablecoins possible. The platform's founders are a team of former Google engineers who possess a deep understanding of the stock market and web3 technology. Their goal is to remove the complicated processes and high fees associated with traditional stock trading platforms in order to make the stock market accessible to everyone. With Cera, anyone can invest in US stocks easily and efficiently.
One of Cera's most notable features is its use of stablecoins, which are cryptocurrencies tied to the value of a stable asset, such as the US dollar. This means that the value of stablecoins remains stable, unlike other cryptocurrencies that are infamous for their volatility. By using stablecoins, Cera eliminates the risk of price fluctuations and enables users to trade with confidence.
Cera's user-friendly interface is another standout feature, allowing both experienced and novice traders to navigate the platform with ease. The platform provides real-time market data and easy-to-use trading tools that offer users the information they need to make informed investment decisions.
Furthermore, Cera offers fractional shares, which means users can invest in a portion of a stock rather than purchasing an entire share. This feature makes investing more accessible to users on a lower budget. Additionally, Cera has a low minimum investment requirement, making it possible to start investing with only a small amount of capital. These benefits, combined with the low fees and stablecoin use, make Cera an attractive option for investors of all levels.
Cera prides itself on its commitment to security and transparency. The platform employs advanced security measures to protect users' funds and personal information, including the use of Fireblocks, a highly respected security platform that provides top-tier protection.
In conclusion, Cera is a game-changing platform that has the potential to revolutionize the stock market. With its use of stablecoins, user-friendly interface, low fees, and dedication to security and transparency, Cera is an excellent choice for anyone looking to invest in US stocks.